Mosaik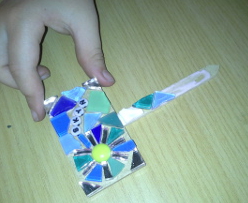 STEP 1


Draw your picture or words on the bord you are going to use.






STEP 2


For delicate work you can use the cotton butt to put the clue on individual tiles.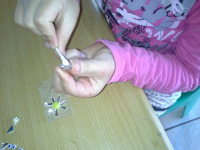 For bigger sections you can put the glue directly on your bord, but not to big a area at a time, otherwise the glue dries out.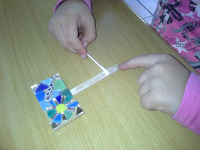 STEP 3


Give it 24-48 hours to dry before you grout it.

Grout Precautions:
- Preferably mix the grout in a disposable container and DO NOT wash it down the drain afterwards, otherwise it will clogg the drain.
- It is advisable to wear a mask and gloves.
- Mixing: First put the powder in the disposable container, then add a spoonful of water at a time, mixing in between until you have a smooth, creamy tipe of oatmeal consistency.



STEP 4


Pour the grout over your picture to cover your whole mosaik art.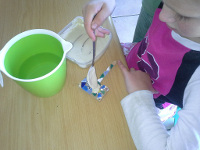 STEP 5


Gently wipe excessive grout off with the sponge and leave for 20 minutes until it is starting to dry and becoming pale.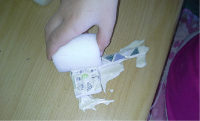 STEP 6


Now you can carefully clean it first with a damp sponge and then wipe each tile with a dry cloth until it shines.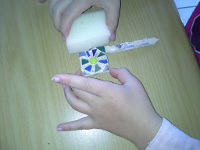 STEP 7


Leave overnight to dry completely.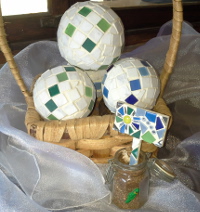 Beautiful!!