Kiddies Felt



Card decorations or fingerpuppets!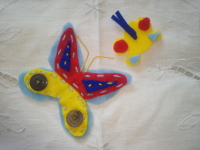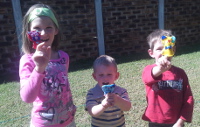 STEP 1


For fingerpuppets: cut 2 puppet shapes - the top one will be your base.
If you are making card decorations, you will cut one base shape, like the butterfly. You can also cut felt shapes to use as decoration if you like.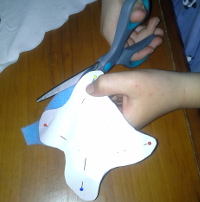 STEP 2


Stitch or glue on the decorations (felt, buttons, ribbon etc) onto the base shape.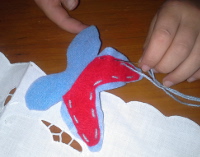 STEP 3


For the finger puppets: work the two parts together, leaving the bottom open for your finger.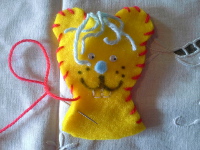 And it's playtime!!