Ladybug keyring or heart decoration!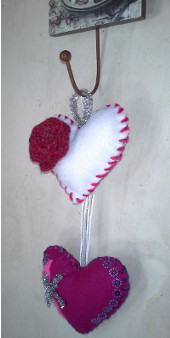 STEP 1


Cut out the two main parts of the body in the colours you like (I used red and white).



STEP 2


Then cut the shapes you want to decorate it with and stitch it onto the top part with a machine or handstitch it with wool. (I glued on the circles and eyes)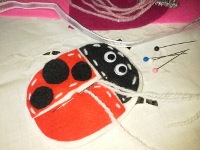 STEP 3


Stitch 2 bodyparts together, but leave opening for stuffing.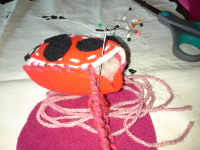 STEP 4


Stuff and close.



STEP 5


For a hanging decoration you can attach a string or ribbon in the middle.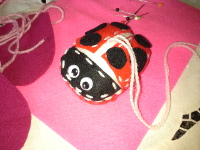 STEP 6


Or for a keyring handstitch it onto your bug.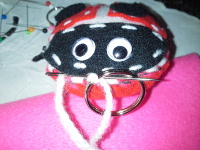 For the heart it is almost the same: cut, decorate, stitch and stuff, but work the ribbon you are using for hanging in the inside before you stitch it together.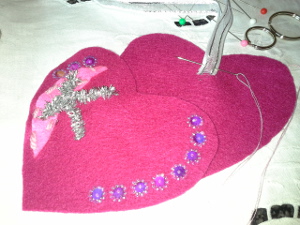 Lovely!