Hanging felt butterflies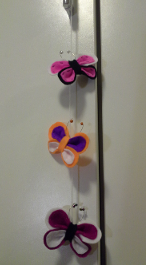 STEP 1


Cut 2 large ovals and 2 smaller ones.



STEP 2


Hand stitch the small ones on the bigger ones and pull them together in the middle.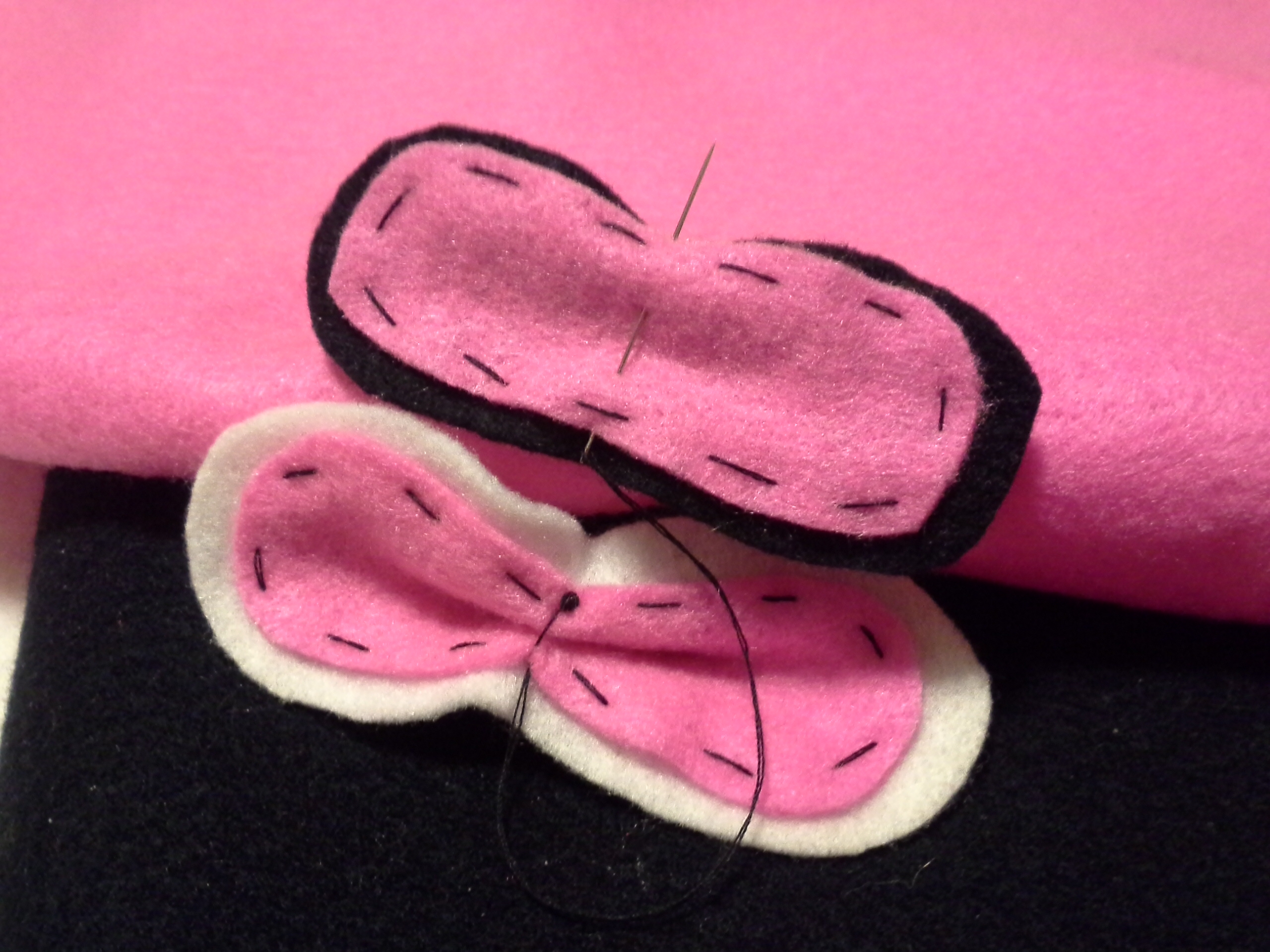 STEP 3


Cut a rectangular shape felt, alomost like a ribbon and wrap around the middle, stitch together at the bottom.

STEP 4
Bend a piece of wire or pipe-cleaner and push it through the ribbon-like felt.
Add a bead on each end.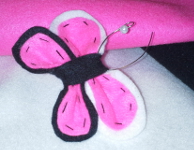 That's it!!
Use it for room decoration or keyring on your back pack.